Get Your Deep-Dive Comprehensive Website Audit Report for Only $449
This low price includes a one hour consultation on what you can do to make your site better!
Comprehensive Website Audit Sections
Search Engines rely on many factors to rank a website. Our comprehensive Website Audit reviews these and more to help identify problems that could be holding your site back from it's potential.
Additionally we provide a clear, actionable, prioritized list of recommendations to help improve.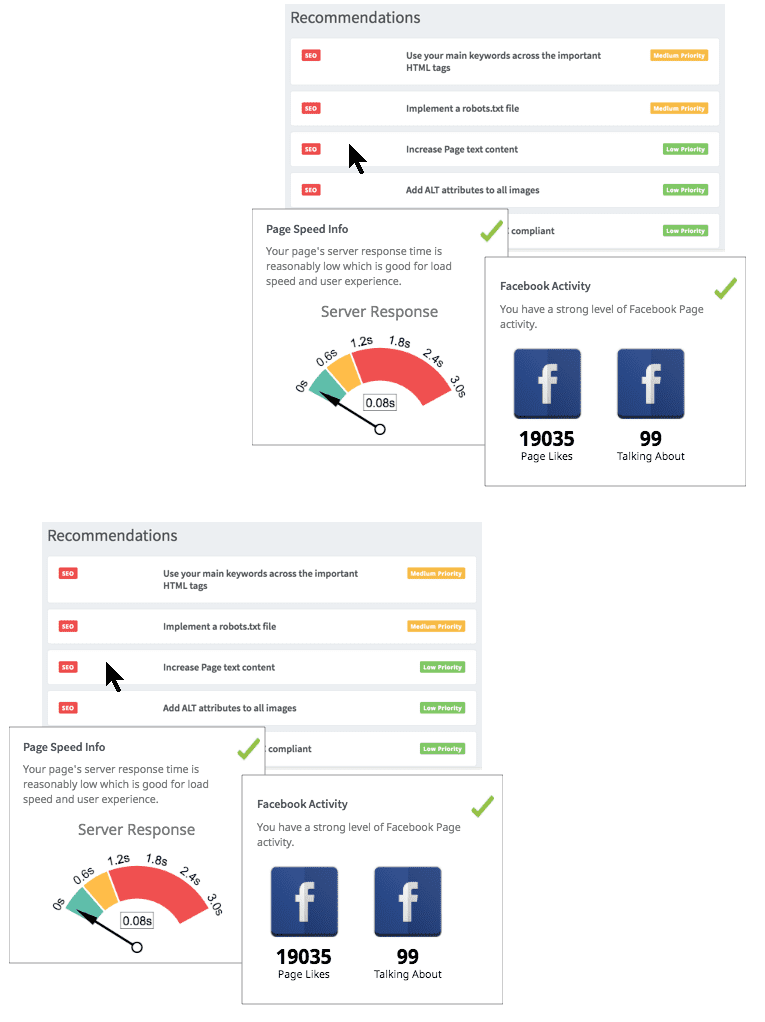 Check out our other products. Want more information? Please fill out the form below and we will get right back to you!
Your domain name is important. Get a domain name that clearly identifies what your company does. Don't have a domain name yet? Order one here.
We offer managed WordPress web hosting that includes SEO optimization! We keep up with the constant security updates so you can sit back and relax. Get started today!
SSL certificates secure your website's connection and boost its rankings in search engines like Google, Bing and Ask. We now offer a free RapidSSL Certificate with our managed WordPress and E-commerce web hosting plans!